2023 WSALC Memorial Scholarship Program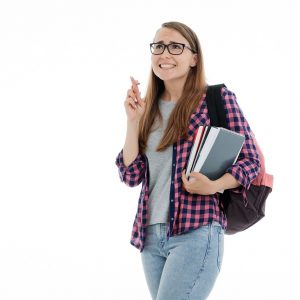 Eligibility Criteria

Applicant must be a son, daughter, grandchild or dependent of an active, retired or deceased Letter Carrier.

Applicant must be a high school senior or graduate when making application and must submit the form provided in the Washington State Letter Carrier Newsletter or at www.wsalc.org (or photocopy thereof).
Requirements

Applicants must have maintained a 2.5 grade point average in their last full year of school prior to application, or submit a copy of SAT or ACT scores, which reflect that the applicant meets the national average.

Applications must be postmarked by April 1st, 2023. Applications must be sent by Certified Mail.

Applicants must receive the endorsement of the President of Secretary of the Branch in which they claim eligibility.
The Following Items Must Accompany The Application

A copy of most recent grade transcript to support a claim of 2.5 grade point average (cumulative), or a copy of SAT or ACT scores which reflect that the applicant meets the National Average.

A separate statement of career goal or intent.

Two letters of recommendation, which reflect the applicant's involvement in the community. These letters may include, but are not limited to, one from a school official and one from a member of the community in which they reside.

A brief personal resume.

A stamped, self-addressed legal sized envelope must be included.
Regulations

This award is non-renewable. Past recipients are ineligible to apply for future awards.

There will be two or more scholarships in the amount of $1500.00 each to be awarded at the 2023 WSALC Convention in Cle Elum, WA.

All funds shall be awarded after acceptance to the school of the applicant's choice in conjunction with WSALC by-laws. The funds shall be made payable to both the student and the school.

The Memorial Scholarship Committee shall review all applications to assure that all eligibility criteria and requirements have been followed and met. Failure on the part of the applicant to meet the rules shall be subject to disqualification by the Committee. If disqualified, the decisions of the Committee shall be final.

The Memorial Scholarship Committee shall award the scholarships by random draw of all eligible applicants. This drawing shall be held during the Convention, at such time as selected by the President.

The WSALC Secretary/Treasurer shall mail appropriate notification to the winners.
Scholarship Applications WILL NOT BE OPENED UNTIL CONVENTION.

Scholarship questions can be directed to your local Branch President.
Total Page Visits: 305 - Today Page Visits: 1